Jagdpanzer IV/70/A Profiline Conversion Kit Review / Build
Since I'm currently doing a review/build of a Brummbär resin kit from Store-Juckenburg it is probably only fair to do the same for the other prominent resin kit maker, Profiline. Profiline's kits are marketed as limited production, high detail resin kits. Once a particular mould has come to the end of its life that particular model will no longer be produced. Profiline have a number of kits available and they are all offered at the same price of around 125 Euro (at least where I buy them). In comparison Profiline kits are generally more expensive than those by Store-Juckenburg. So the big question is ... "Are they worth the extra $$$?" Well let's have a look see.
Profiline Jagdpanzer IV/70/A conversion kit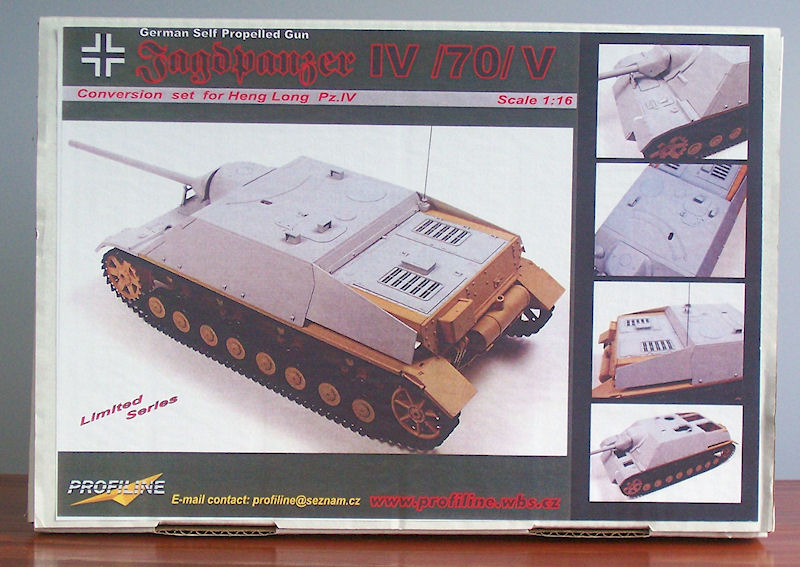 Well the box is nice and everything inside is well packed in bubble wrap & paper. The first thing I wanted to do when the box arrived was to A) check out the quality of the molding and B) take a look at the instructions on the included CD. Upon opening the box my first surprise was that the parts are of typical resin colouration and not some magical new grey resin colour as depicted in every promotional shot of Profiline kits (even the box cover). Ok the colour isn't at all important it is the detail that counts and I'm happy to report that for a resin kit the detail is exceptional. No doubt the parts were coloured grey for the promotional shots just to demonstate the fine details. There are just under 40 moulded pieces with the largest being the one piece citadel.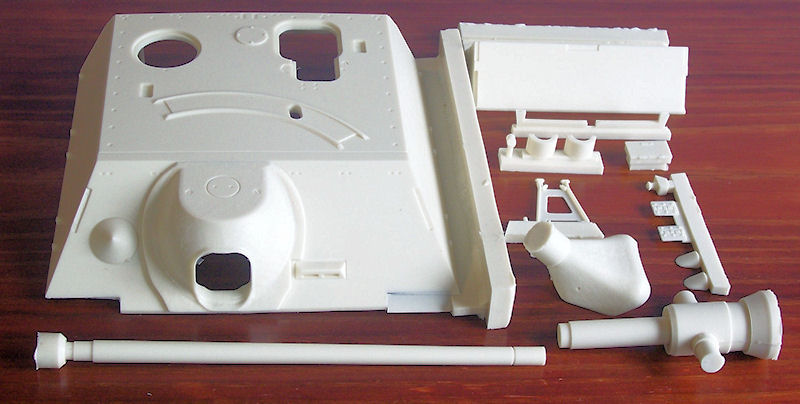 The gun assembly is capable of pivoting up and down and connection to an elevation motor should not be too difficult. The barrel however is solid and due to its length would be impossible to drill out for the placement of a muzzle flash. The solution would be to make your own barrel or buy an aluminum barrel from
http://www.tank-modellbau
. This aluminum barrel also supposedly allows the connection of an Asiatam recoil system. However, at 40 Euros it makes for an expensive bit of aluminum tube. It's unsual to find aftermarket parts for aftermarket parts but also available from Tank Modellbau for this particular kit are the schürzen.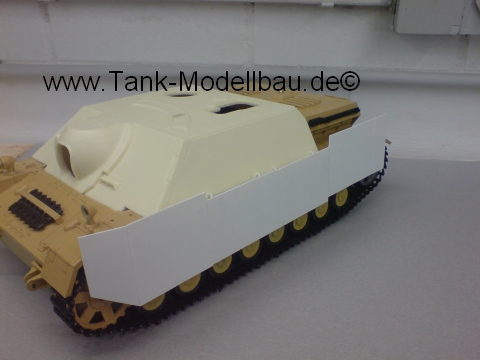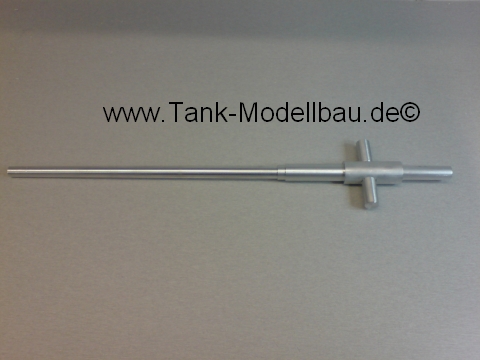 Corrected front transmission and rear motor decks with hatches are included in the kit. Promotional shots of the kit show the hatches as either in place or removed, never in an opened position. The reason for this is now obvious. Because of the fine molding it would be impractical to convert these hatches into operating ones using the existing hinge moldings. If the hatches need to be opened new methods of hinging the hatches will need to be found. Also included are more detailed front fender assemblies.
As you can see in the pictures there is a significant amount of extra resin from the molding process. How easy it will be to separate off the individual pieces is yet to be seen.
Now for gripe number 1. In all of the promo shots for this kit including the ones on the cover protective plates for the rear air intakes are shown. Not only are they shown but they are in the same colour as all of the other resin pieces. Such depictions would lead anyone to assume that these plates are part of the kit. However, they are NOT included. Which brings me to …
Gripe number 2. Profiline kits are marketed as having an 'Illustrated Instruction Manual' on CDR. As I said earlier I was looking forward to having a nice set of instructions to follow on CD. I was most disappointed to find that the instructions consisted of 4 pdfs & 51 jpegs of which most were promotional shots of the completed model. The pdfs are no better being only single page CAD representations demonstrating very little. Ok, I probably have the experience for this not to be a huge problem but still it would make things a lot easier to have a little guidance. For example, the front of the HL Pz. IV will need to be cut to fit the sloped armour. A picture is all there is to go by...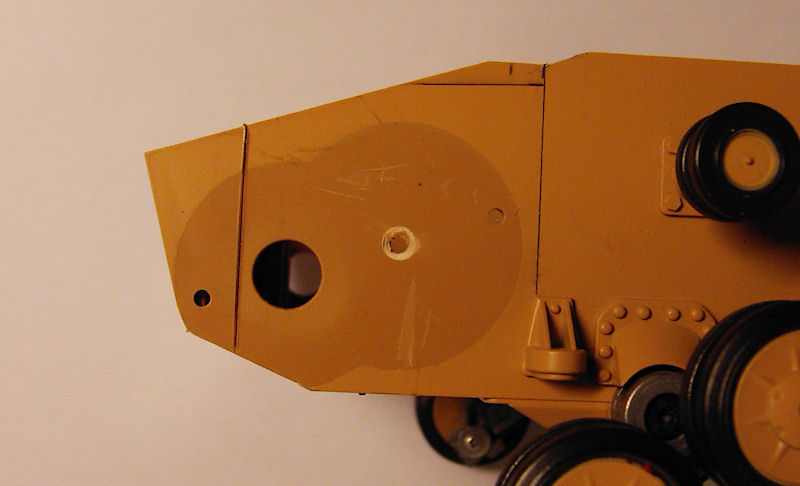 How hard would it of been to add in on the picture a few dimensions? Not very and by doing so would make things so much easier.
Admittedly, a nice pdf is provided with a template for the air intake shields.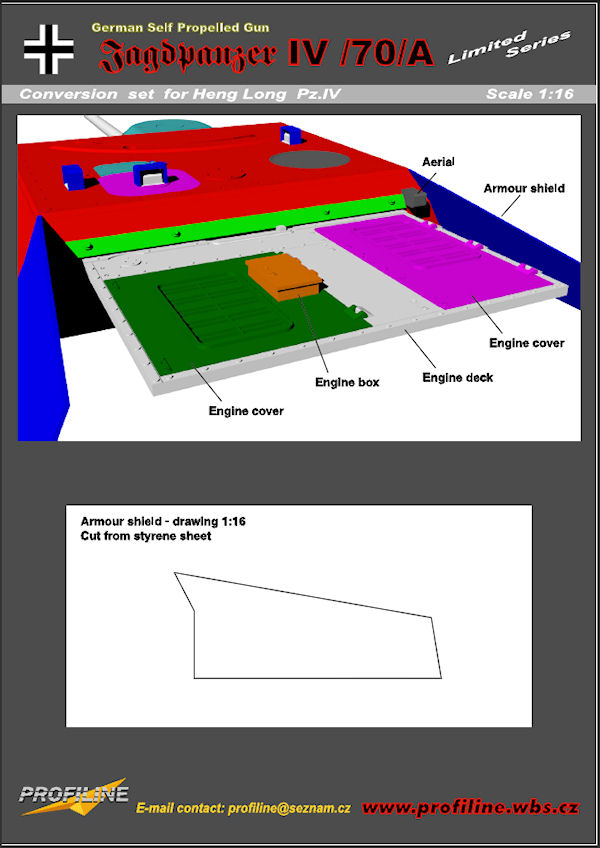 Hopefully being a pdf and if everything is set to 100% it should print out at the correct scale. Would be nice to know what thickness styrene sheet though.
Ok it seems like I'm bitching a bit too much about nothing and that's probably right. I was just looking forward to a nice set of professional instructions. Everything else about this kit appears to be of the highest quality and I can't wait to start hacking up another Heng Long Panzer IV.
Are they worth the extra $$$? I'd have to say yes for the quality of the molding and providing a pivoting gun. I'd give a more definite yes if the barrel was hollow, air intakes shields were provided (even if a sheet of styrene was thrown in to cut them from) and most importantly a good set of instructions were included.
I can't wait to start this build.....