Hey All
With 3 KV builds on the go at present coming up with a couple of KV rear lights easily and cheaply was necessary. The task was to make a light as seen below.. Not really a hard job....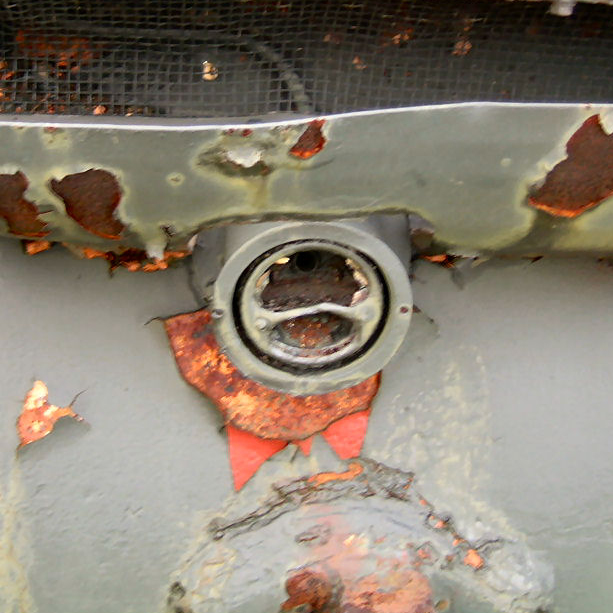 Materials:
Well, when I say cheaply I mean using bits and pieces that I had hanging around already. So here are all the bits I had lying around.
1/4" Tube styrene
Strip styrene (0.25 x 4.8mm)
PVA glue
LEDs (2mm and or 1206 SMD)
Saw
Hobby Knife
Red clear paint (or food dye) - other colours could be used eg: orange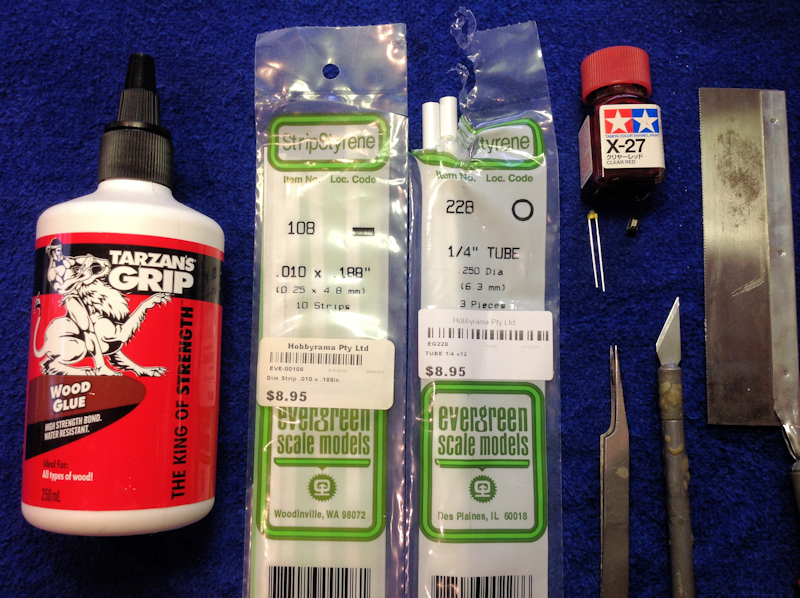 In addition to the above some Mr Surfacer and paint of course.
Construction:
First step is to cut a 8 - 10 mm length of tube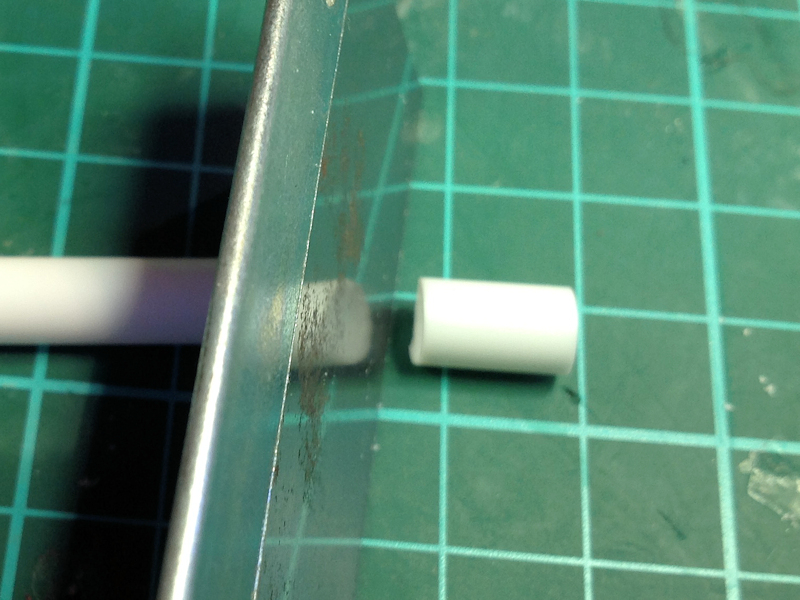 Next cut a similar length of strip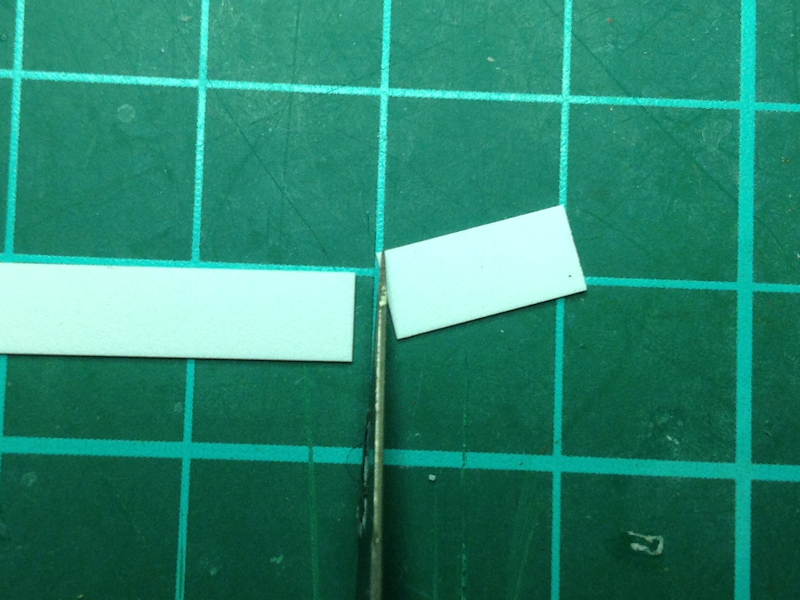 Bend the strip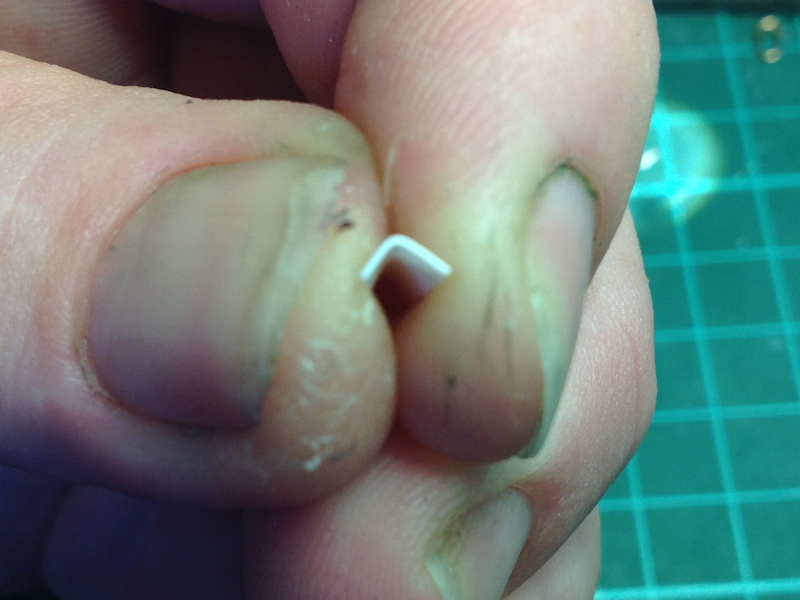 Glue the strip inside the tube as shown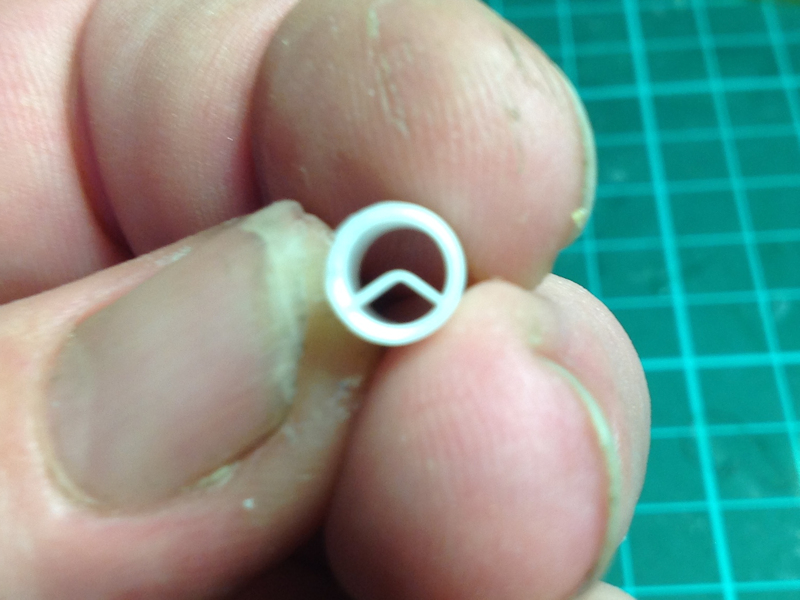 Use some Mr Surfacer to "fill" the join between the strip and tube as shown.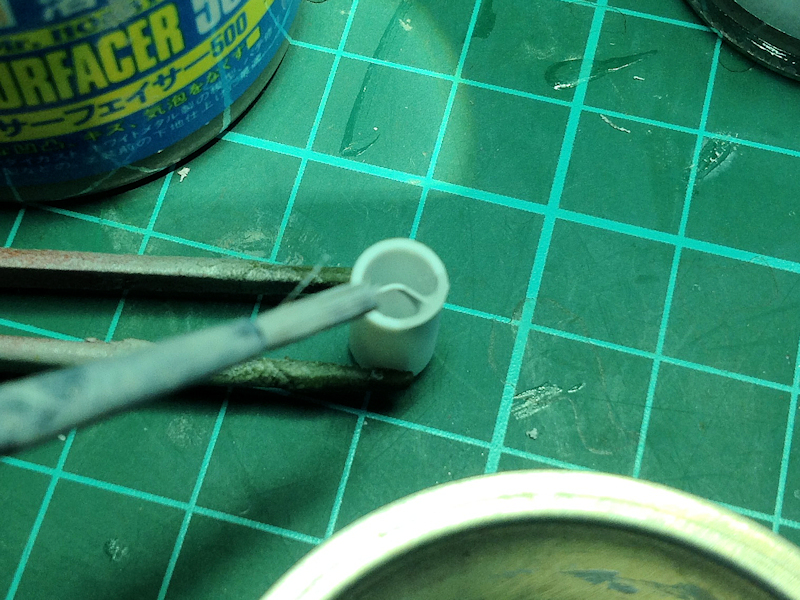 You can also use the MR Surfacer around the rim of the tube to give a rounded finish
Undercoat/Prime:
Paint with Undercoat or primer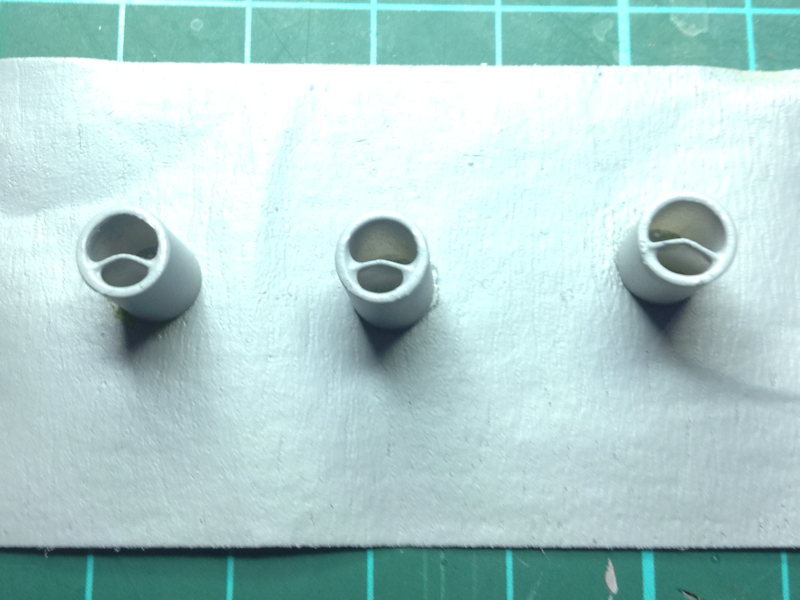 I would also suggest now painting the fixture in Russian armour green BEFORE going onto adding the lens
Making the Coloured Lens:
Small lens such as these can be easily made with clear setting PVA glue. To colour the lens add a small amount of clear paint. I guess you could also use any food dye. Most drawings of the KV-1 rear light show both lens sections are red. However, I want to put 2 different LEDs into these fixtures so I plan to make the smaller lens section amber/orange and the larger one red. In the example pic at the top of this post one could even argue that the bottom lens is somewhat amber anyway.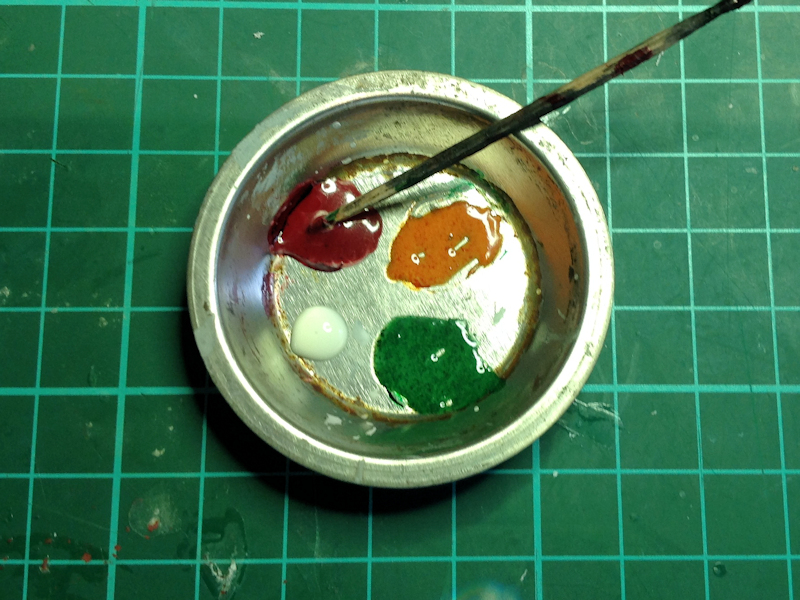 The example below is of a different rear light but the process is the same. Once your PVA/dye mix is done use a toothpick to spread a film of PVA across the lens space. As you can see it would be best to have painted the part in the final colour BEFORE adding the PVA lens.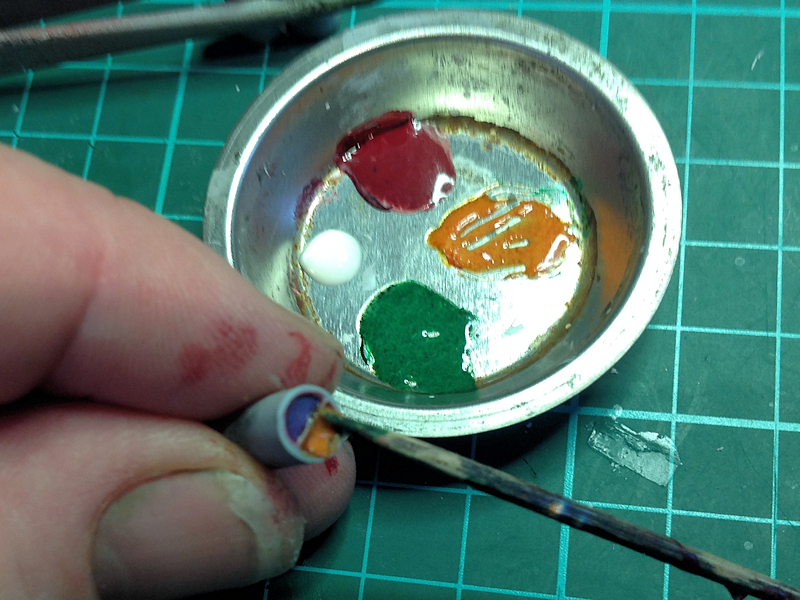 Stay tuned for part 2.....